July 29, 2021
This month we are taking a sneak peek into the recently finished celebrity home of Mila Kunis and Ashton Kutcher, and showing you how you can replicate their look.
About The Celebrity Home

(photo by Architectural Digest)
Mila Kunis and Ashton Kutcher's Los Angeles farmhouse looks like an old barn with a chic, modern feel and aesthetic. The dark features of the home and expansive windows and doors invite the eye to focus on the beauty of the outdoors and its beautiful landscapes.
Interior Views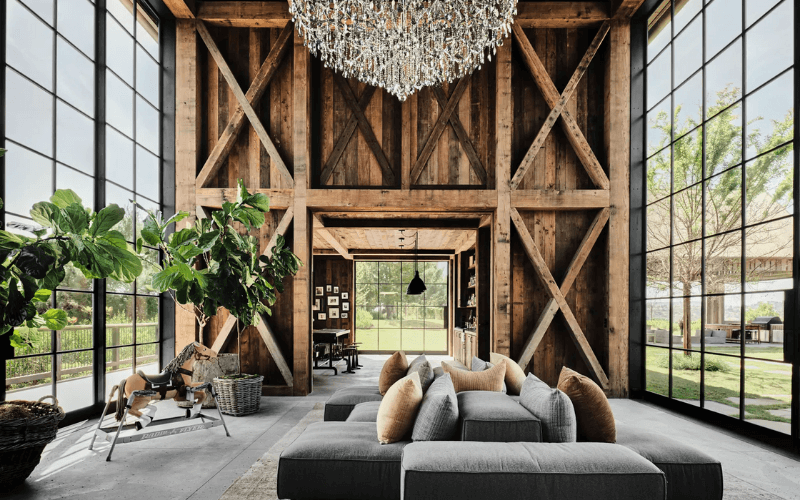 (photo by Architectural Digest)
The house is filled with windows and doors that allow for an incredible amount of natural light to enter the space.
In the main living space, the floor-to-ceiling doors stretch 19 feet high and make the room feel large, bright, and open.
To achieve a similar look in your home, we recommend lift-and-slide doors. These incredible doors open with an easy lift and tuck away into a single pocket, providing access to your outdoor spaces.
Here is an example of lift-and-slide doors that open onto a second-floor balcony: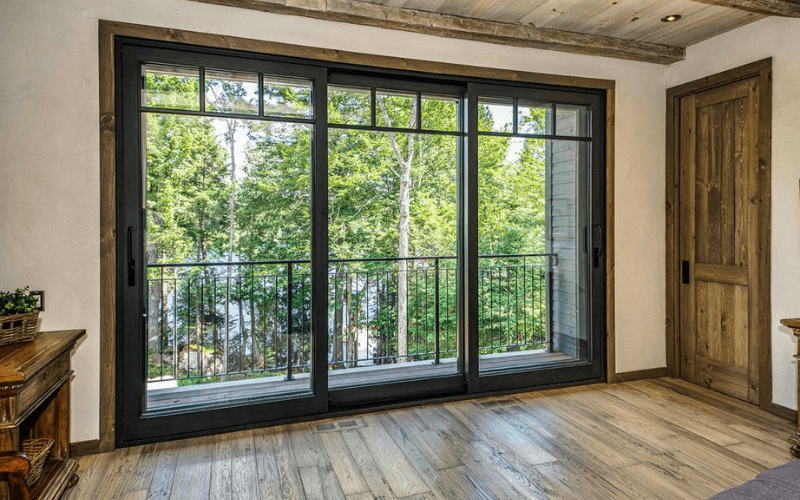 Window Styles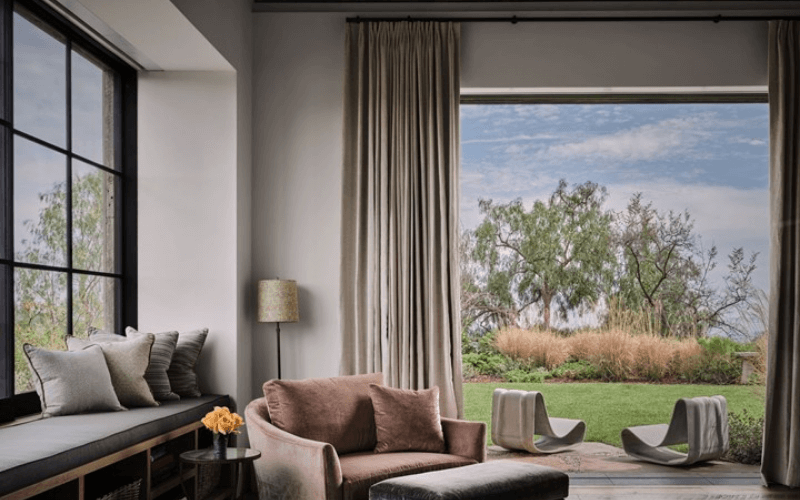 (photo by Architectural Digest)
Many of the windows and doors in Kunis and Kutcher's home feature a grille and black window frames. This look feels industrial and modern, but doesn't distract your eye from the outdoor views. The cozy master bedroom corner (shown above) features a bench by the window for relaxing and patio doors to a private outdoor space.
To create a similar nook in your home, you can opt for bay windows that will act as a functional and elegant addition to your space. Alternatively, if you don't need the window to open, you may choose to install a picture window (shown below) for an uninterrupted view.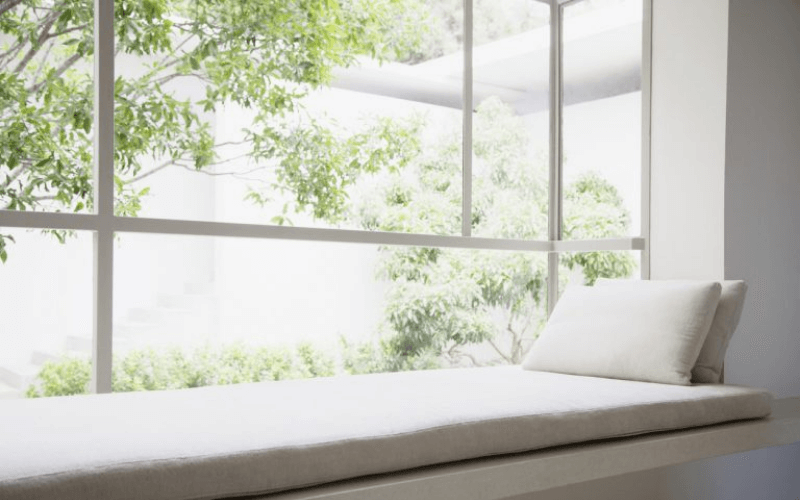 At Bavarian Window Works, we want to help you design the home of your dreams. Whether you're drawing inspiration from a stunning celebrity home like Mila and Ashton's or you have a Pinterest board with your favourite looks, reach out to us and our team will help bring your vision to life.