Contemporary Windows: Are they right for your house?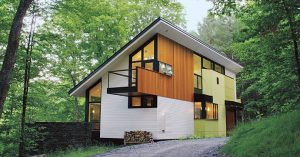 Just like fashion, the window industry see a change in popular styles over time. When working with homeowners, our team is there to provide information, as well as make recommendations for what style of window would best suit your home. Contemporary windows are the popular style of the day, and our clients often wonder if they are right for their home. For those thinking about contemporary windows, below you will find some more information to help you decide if you think they're right for you and your home.
Contemporary windows tend to follow the 'bigger is better' mentality, and they're often clean and commercial looking. Equal proportions aren't as important either; the left side doesn't have to match the right side, the top doesn't have to match the bottom, and so on. The point is to make a bold, fresh statement that's distinct from traditional designs.
Contemporary breaks the rules, making lack of symmetry a conscious decision. Contemporary window designs reflect this way of thinking, drawing out random elements rather than relying on an established pattern. This design requires an uncluttered space where it won't clash with other styles. In the appropriate environment, its unique look can excel where others would fall short. The key is a clean, minimalistic house.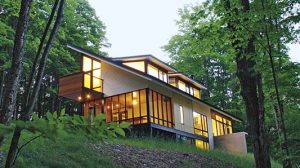 The thinking behind these kinds of contemporary windows goes back to other European design ideas. At Bavarian Window Works, we've carried European-designed products since day one and it continues to be one of our commitments! By providing a variety of contemporary window styles, we can ensure that this fresh approach continues to be a priority for us.
If you're not sure about whether contemporary windows are the right style for your home, you can always rely on the professional help available to help make your decision! Our team is familiar with all types of homes, and we know how important it can be to find the correct fit. When we look at a house, we look at its overall styles – as well as the style of its owner – then choose the windows to fit it. We know what type of window will meet you and your home's needs.