What is a Lift and Slide Door?
March 30, 2022
What is a lift and slide door? Well, it's a thing of beauty, that's for sure. Lift and slide doors are a great option for patios when a homeowner wants to open up a large area to the outdoors.
To find out more about lift and slide doors, read on.
Why Install a Lift and Slide Door?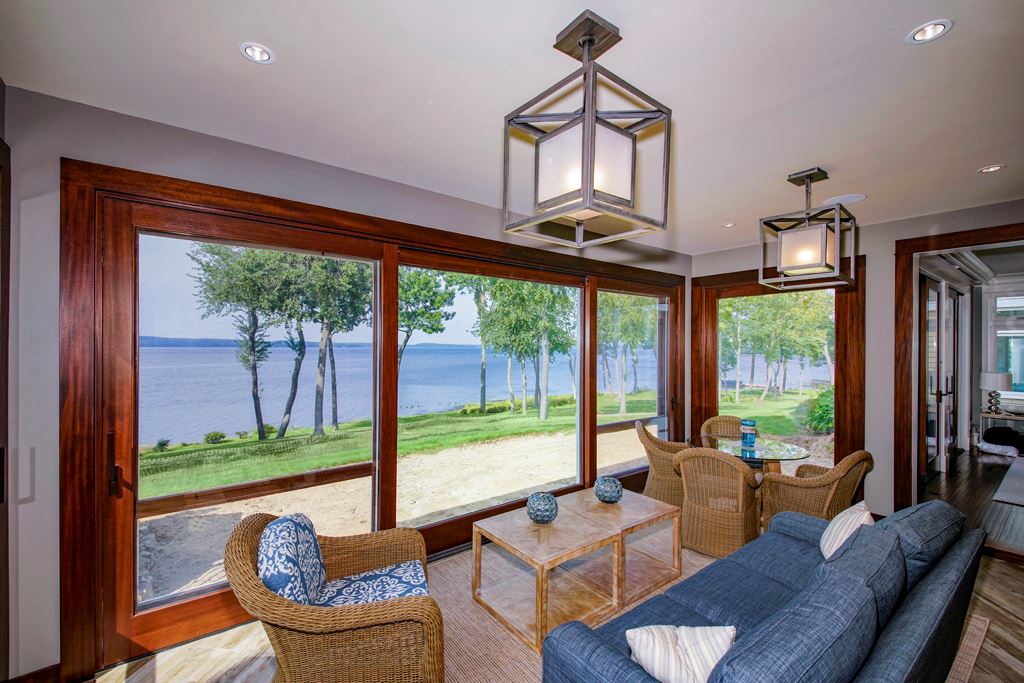 (Image from LePage Millwork )
The Appeal
Lift and slide doors are large-panelled glass doors with minimal sightlines. They can be opened and closed smoothly and easily and are statement pieces. Homeowners are often attracted to this type of door because they allow for a very clean, bright, and high-end look.
Let the Light In
Lift and slide doors allow lots of natural light to enter your home and they provide a clean and unobstructed view. This type of door can be installed anywhere, but is most often installed overlooking decks and patios. Check out that view!
Variety
Lift and slide doors come in a variety of styles and materials. They are most commonly made with wood, metal-clad wood, or vinyl, and can be built in many different shapes or sizes. There are several options when choosing glass panes, including tempered and insulated, depending on your needs. There are also many different options when it comes to colour and stain options, as well as hardware choices including locks and handles.
Performance
When closed, lift and slide doors sit down on the weatherstripping to create a seal. This is for maximum energy efficiency and will ensure that your home stays comfortable at your desired temperature.
How Does a Lift and Slide Door Work?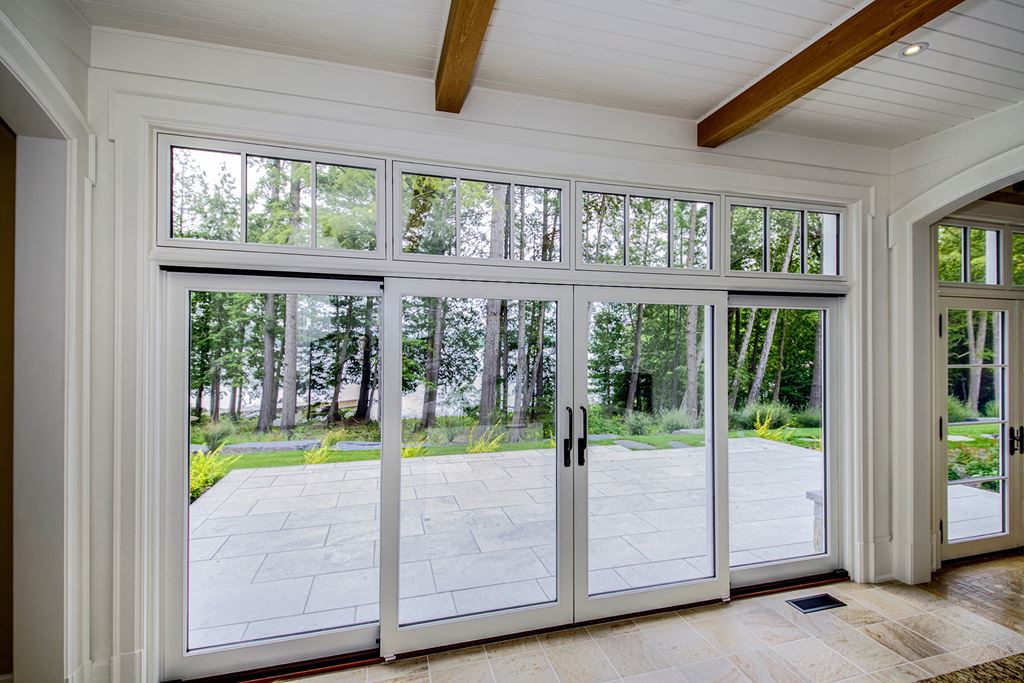 (Image from LePage Millwork)
A lever and wheel mechanism is installed into each door to allow the heavy glass to move easily. This mechanism is not visible and allows for a wide open, clean-looking space. When the panel is set down, it's embedded into the weather stripping.
The panes of glass are highly efficient and usually quite heavy (one panel can be up to 500 lbs). However, despite being so heavy, they are very easy to open and move once they are installed.
At Bavarian Windows, we understand that choosing the right doors for your home can be overwhelming. This is why we created our comprehensive Door Buying Guide.
Get your free copy by downloading it here and, as always, you can reach out to us directly here for one-on-one support.