Multi-Point Locking Systems in Kitchener-Waterloo
Bring your home's security to the next level with a sophisticated locking system.
Enhance the safety of your home with sophisticated multi-point locking systems for your doors. These locking systems help prevent break-ins by securing the door at multiple points to reduce the chance of forced entry. Our systems may include deadbolts, live bolts, hook bolts, and compressor bolts, depending on the specific model.
At Bavarian Windows, our team can help you select the locking system that will be the right fit for the needs of your home. Our systems can also be customized to meet your requirements, with the option to choose from a number of different styles, materials, and finishes. Your hardware will be backed by our no-nonsense workmanship guarantee and a manufacturer's warranty to provide you with peace of mind.
Customize Your Door Hardware
When selecting multi-point locking systems for your home, the team at Bavarian offers the ability to choose from a number of custom options, including: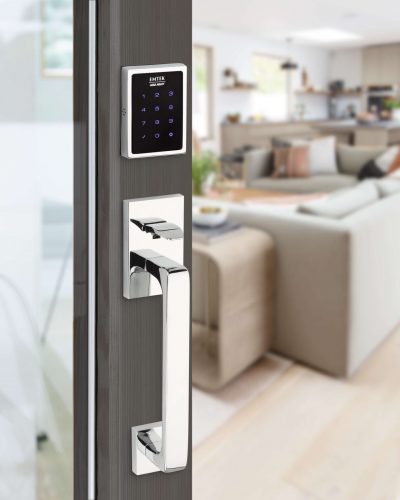 Material & Finish
Choose from a variety of materials to match the design of your home. Each material is available with a number of different finishing options, depending on the system. Some examples include:
Brass
Bronze
Nickel
Pewter
Chrome
Stainless Steel
And more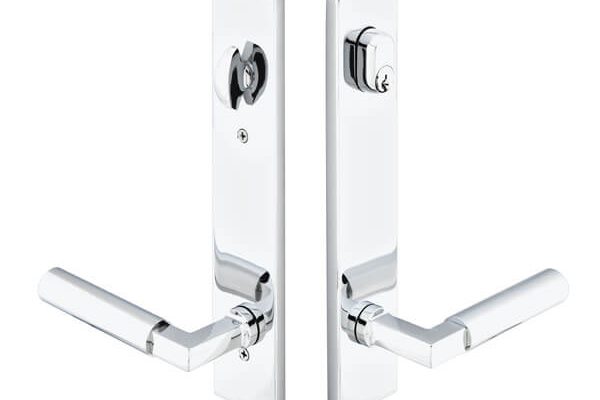 Architectural Style
Find the right locking system for your home. We offer multi-point locking systems in a number of different styles and configurations, depending on the type of door or your security requirements.
WHY WORK WITH BAVARIAN WINDOW WORKS
STRESS-FREE INSTALLATION
At Bavarian Windows, we understand that home renovations can be stressful. That is why we ensure that your home is given the utmost care during your hardware installation. We appreciate that we are in your home — not a work site. Our team takes pride in our clean and efficient installation process, leaving your home as neat as it was before we arrived.
BUILT TO LAST
Our quality selection of multi-point locking systems is built to withstand even the most severe weather conditions. Using only the best installation techniques, our technicians deliver outstanding service with quality products, ensuring that your hardware will stand the test of time.
ENERGY EFFICIENCY
We carry a range of locking systems that can help improve your home's security and reduce the chance of break-ins. Our multi-point locking systems are designed to ensure that your home and your belongings are kept protected around the clock.
WHAT OUR CUSTOMERS ARE SAYING
Morgan helped us find a truly beautiful door for our home. We get compliments from neighbours, friends, even strangers walking by. The Bavarian team also provided top notch customer service. Would not hesitate to recommend to anyone.

The team at Bavarian Window Works were great to work with! We appreciated how quick and effective the process of buying windows was. We are also incredibly impressed with the look of our new windows. So glad we went with Bavarian!

I hit the jackpot when I chose Bavarian Windows. I believe they only hire the most knowledgeable and friendliest people. Very happy with my windows and the service after they were installed. I would recommend them to anyone looking for new windows!