3 Celebrity Front Doors To Inspire You
August 1, 2019
Your front door has many functions — it welcomes guests, it enhances your home security, and it boosts your curb appeal. There are many options to consider when replacing your front door and many customizable solutions.
If you're looking for some inspiration for your front door, check out these incredible celebrity front doors:
Celebrity Front Door #1 – Kelly Clarkson's Front Door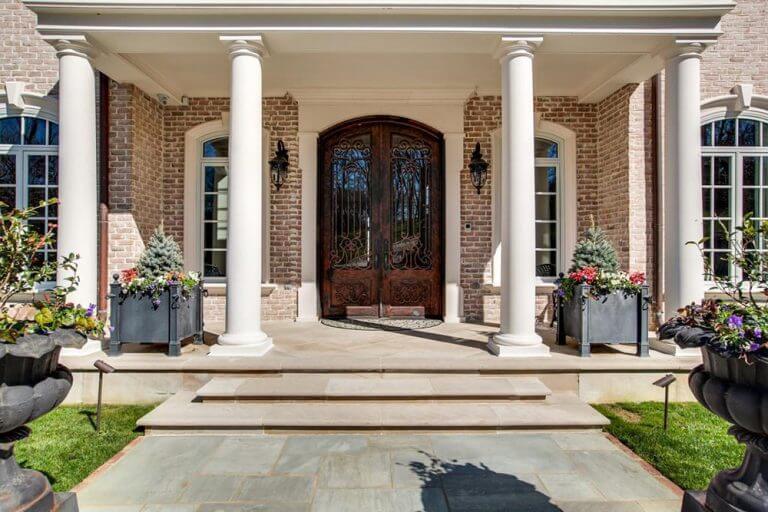 Kelly's gorgeous home in Tennessee features a stunning arched double doorway. Her wood and rod iron front door is formal and classic, and works beautifully with the other features of the home — note the curved windows framing the entryway. The striking and glamourous look of an arched doorway will seriously boost your curb appeal.
In Ontario, with our long cold winters, it may make more sense to achieve this arched look without all the glass. In this case, we recommend Ostaco. Ostaco crafts absolutely gorgeous curved entry doors that look just like real wood, but are made from fibreglass to withstand our colder climate.
Check out these beautiful arched Ostaco doors: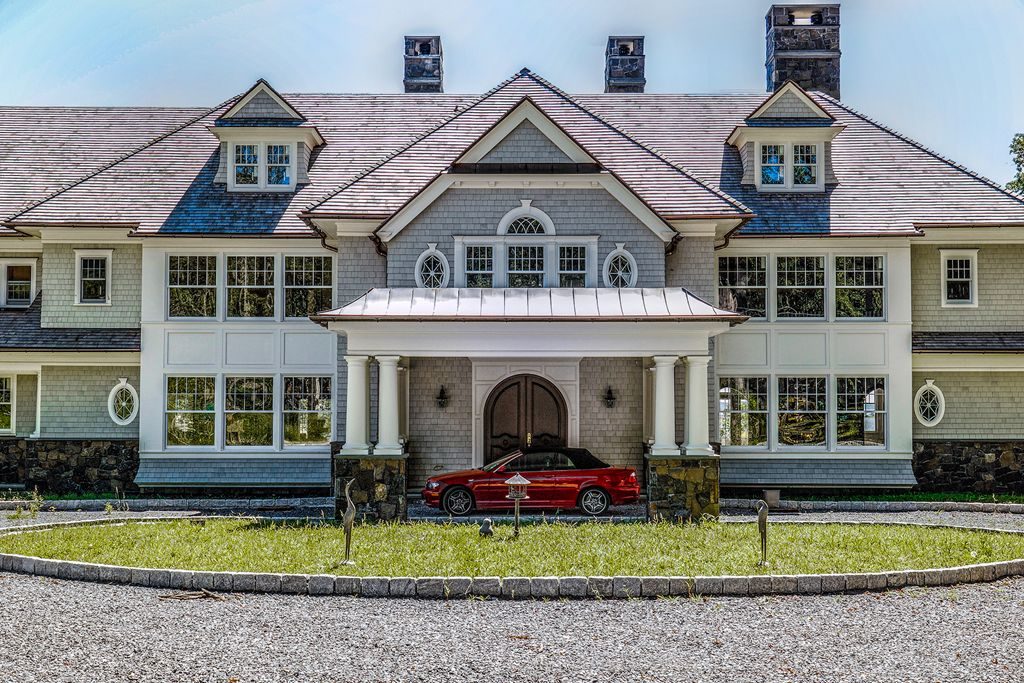 Celebrity Front Door #2 – Emily Blunt's Front Door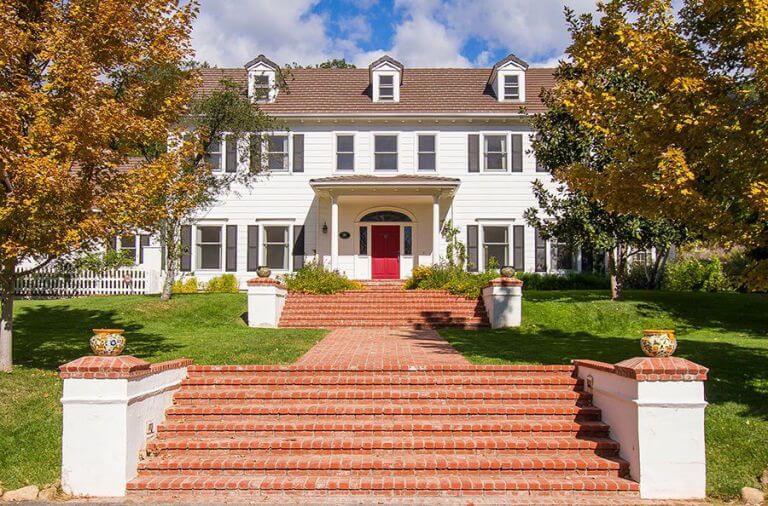 Emily's beautiful and classic home features a bright red front door, side lites, and a transom window. This elegant and tasteful look works with the style of the home's architecture and adds a pop of colour for personality and style.
Not every home will have the space or the ability to support the look of a transom window, but if you are considering a similar style and you want the flexibility to add some personality to your home's exterior, we recommend LePage Millwork.
LePage builds wood and wood-clad doors that can be customized and painted any colour you wish to add a personal touch to your home.
Expert Tip: If the architecture of your home won't allow for a transom window, consider a door with window panes along the top.
Check out this elegant LePage door with side lites.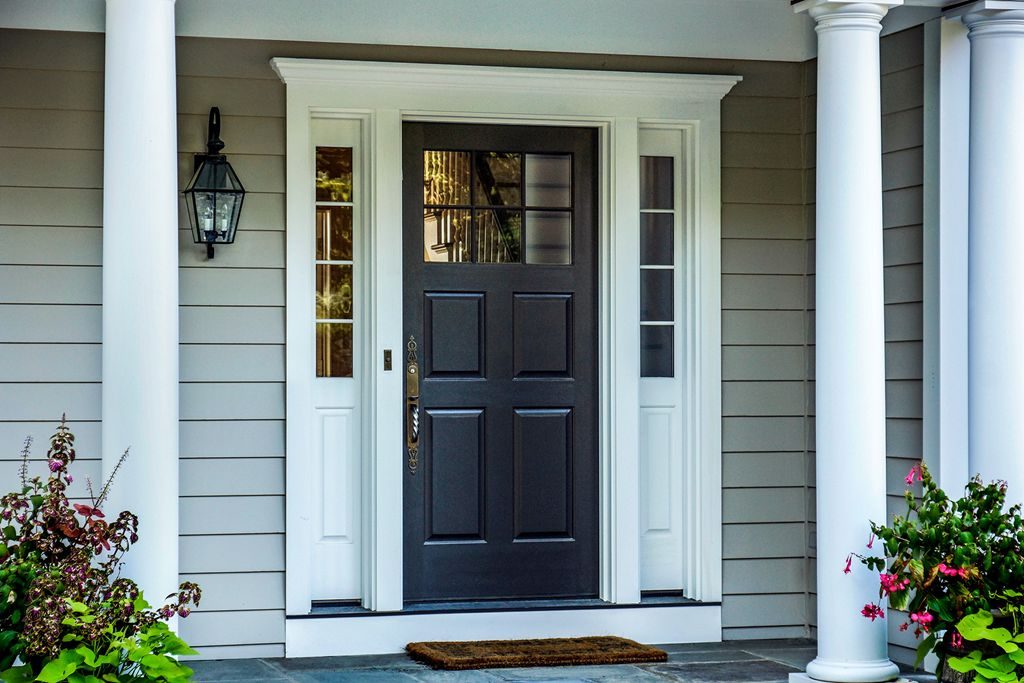 Celebrity Front Door #3 – Drake's Front Door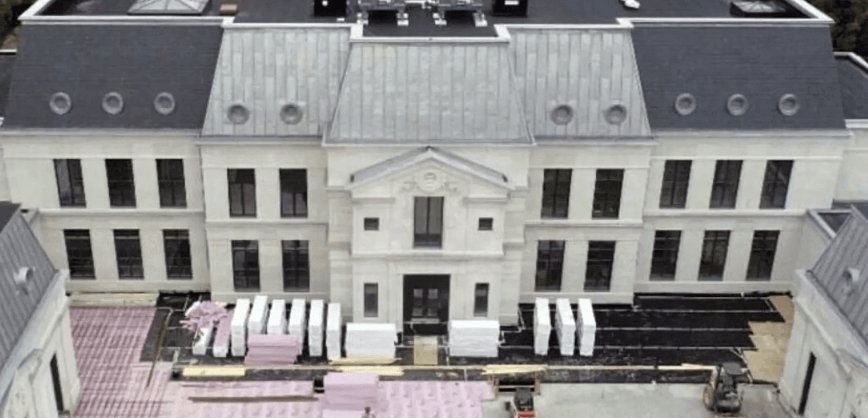 We couldn't finish this blog without mentioning one of the hottest new builds in the province, Drake's new house in Toronto.
Although the property is still clearly under construction, you can see that his new home features oversized front doors in a very on-trend black matte with contemporary window panes in the central panels. This style of front door makes for a grand entrance, but not every home can incorporate such a large entryway.
If you are looking to make a statement with your entryway, consider installing a window wall for your home.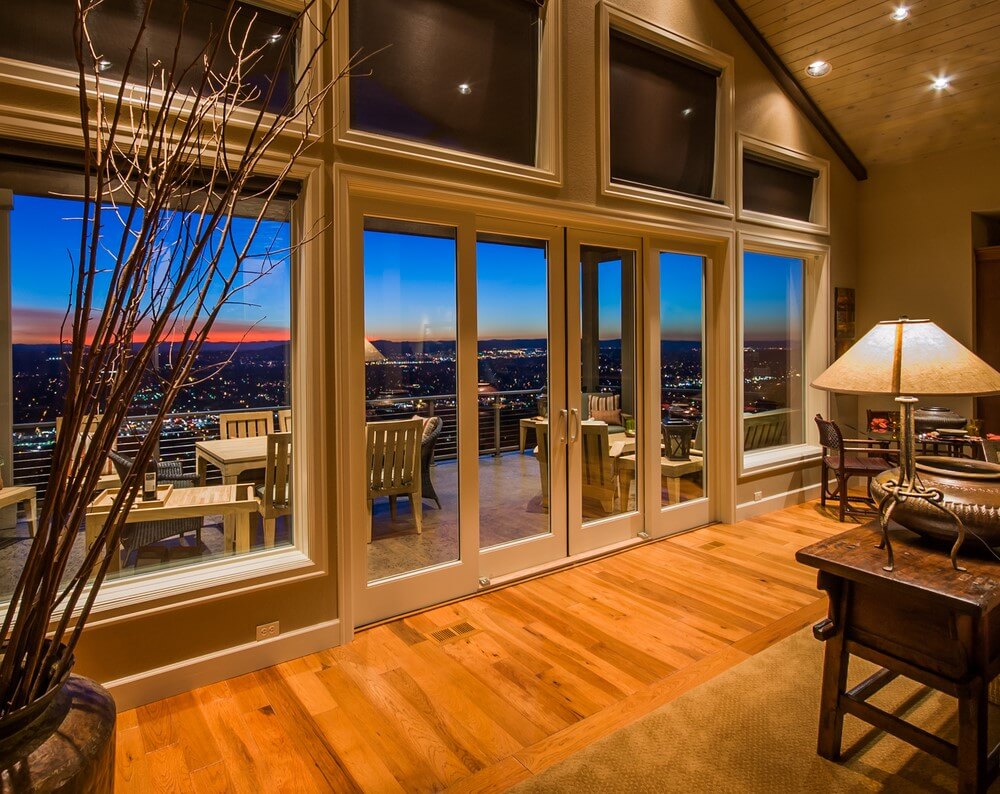 Window walls make a stylish statement and allow easy access to your patio, deck, or grounds. The latest trends include bi-folding doors, larger sliding door systems, and French doors. Using this combination of windows and doors in your home will look stunning.
If these celebrity front doors have inspired you to update your entryway, contact the team at Bavarian Window Works today. Our team will help you find the perfect look for your home.