How To Choose The Best Lock For Your Front Door
November 17, 2022
Whether you're moving into a new home or doing some renovations, having a good lock installed on your door is important. If you are wondering what the best type of lock is to keep your home safe and secure, keep reading. In this blog, we'll go over the types of locks and their benefits, so you can make an informed decision about what lock will work best for your front door.
Types of Front Door Locks
Standard deadbolts are common in most homes, and are available in many styles to fit the design of your door. Keyless smart locks are also available in several configurations. Here is some more information about the most common front door locks and how they work:
Standard Deadbolts
The deadbolt is a locking bolt that extends from your door into the door frame. A key operates this type of lock from the outside and a thumb turn is located on the inside. Other types of locks, such as door knob twist lock, that is opened from the outside with a key, can work in conjunction with deadbolts for enhanced security.
Example: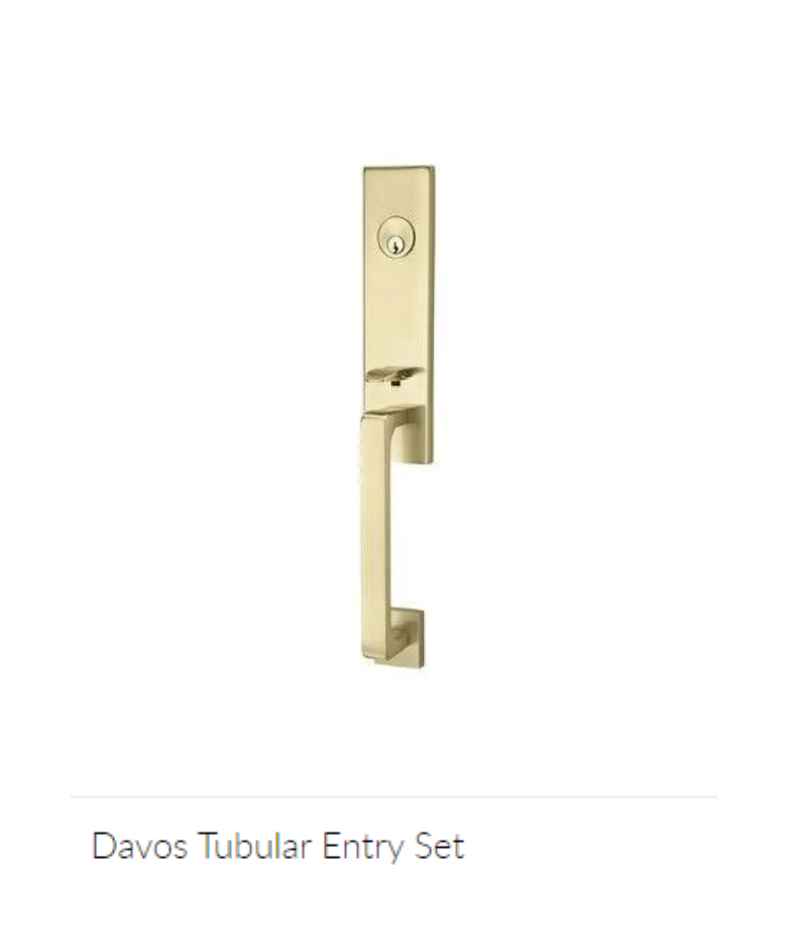 (Photo source: Emtek)
Electronic Deadbolts
Electronic deadbolts typically come in two different styles, touchscreen and keypad. The touchscreen model allows you to enter your home by simply touching the screen with your finger or thumb. The keypad model requires you to press buttons on an external pad next to the door handle.
Example: 
(Photo source: Emtek)
Bluetooth Electronic Deadbolts
This type of electronic lock can be opened with a smartphone app through Bluetooth and WiFi or Data, without requiring a key. The convenience and easy integration into other smart-home products has prompted a rise in the popularity of smart locks over the last few years.
Example: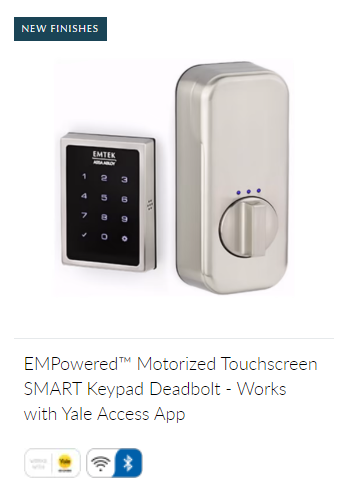 (Photo source: Emtek)
Multi-point locks
At Bavarian Window Works, we offer our customers the latest multi-point locking technology. Multi-point locks consist of three separate locking points at the top, centre, and bottom of the door and can be used with most entry doors, french doors, and sliding glass doors. These additional locking points across the full panel of the door add maximum security. We have installed thousands of doors featuring the multi-point locking system for our customers, and can help you if you have any questions about this style of lock, or any of the others mentioned above.
Our expert recommendation: In our opinion, the best kind of lock for your front door is a one-piece plate, which is a deadbolt and handles that are connected as one. We offer this option to all of our customers and we like to suggest Emtek's customizable hardware.
Example: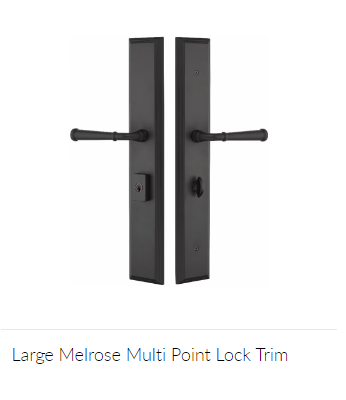 (Photo source: Emtek)
Brand Feature: Emtek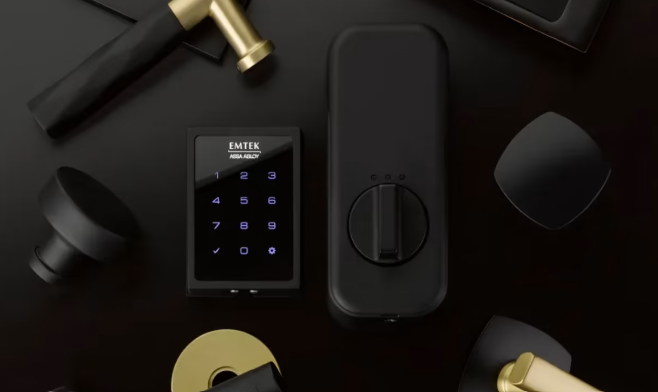 (Photo source: Emtek)
Emtek front door locks are one of the most popular brands on the market. They've been in business for over 40 years, and offer a wide range of finishes and styles to suit any style. Emtek specializes in creating beautiful, functional, and customizable pieces which add both style and protection. At Bavarian Window Works, we can help you select the Emtek lock that works best for your home.
Popular Front Door Lock Styles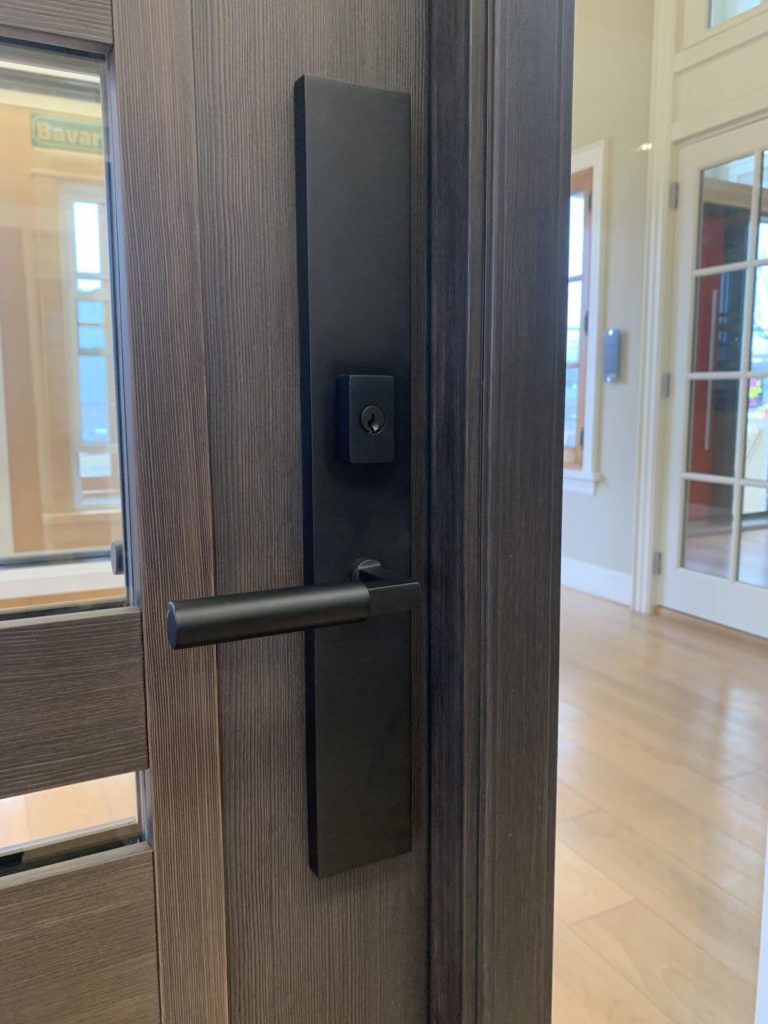 Depending on your door's aesthetics and desired style, there are plenty of different finishes and styles of front door locks to choose from. Current trends we are seeing now include large rectangular door handle styles and flat black finishes. This combination of style and finish looks sleek on many types of door materials like fibreglass, glass, and even wood.
In short, the best kind of lock for a front door is one that makes you feel safe and is easy to use. Contact us today to learn more about the latest door lock models and how we can install them for you.