Best Exterior Door for Cold Weather
December 6, 2019
Now that the cold weather is here and you are spending more time indoors, you may have started to notice that your home isn't feeling as warm as you had hoped.
While there can be many reasons why the inside of your home may feel chilly during the winter months, one of the main reasons that homeowners experience an indoor temperature drop is due to faulty or old exterior doors.
If you are experiencing an indoor chill or noticing a draft coming from your entry door (or other exterior doors), then you'll want to replace them. Once you start shopping for replacements, you will probably want to know which door is the "best" for cold weather.
The short answer is that it depends. Every home and every person is different, and it all comes down to:
What are you looking for in your door? Are you just looking for a door, or sidelites too?
Where do you live? Is it a damp or stormy region?
Where is your door is located? Which way does it face? Is it covered by a porch or overhang?
What style are you looking for?
The team at Bavarian has put together a list of our top contenders in different categories to help you find the best exterior door for you home, so you can be cozy and warm this winter and for years to come.
Best Exterior Door for Durability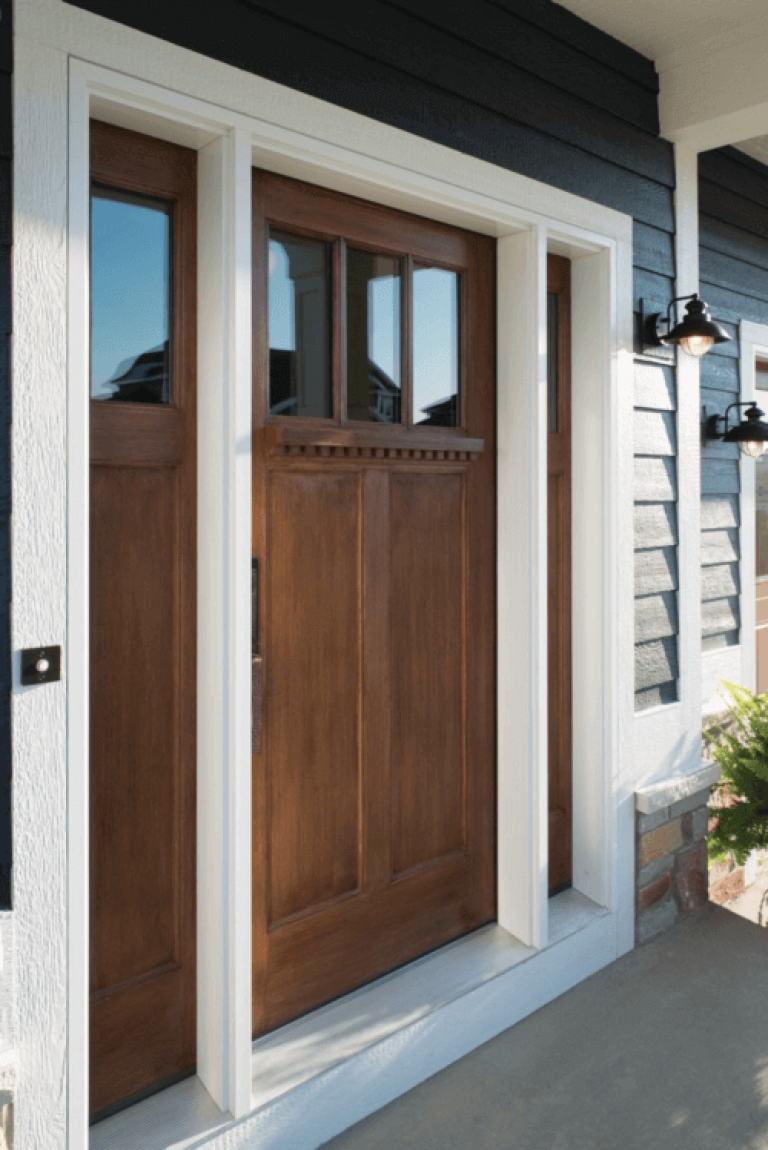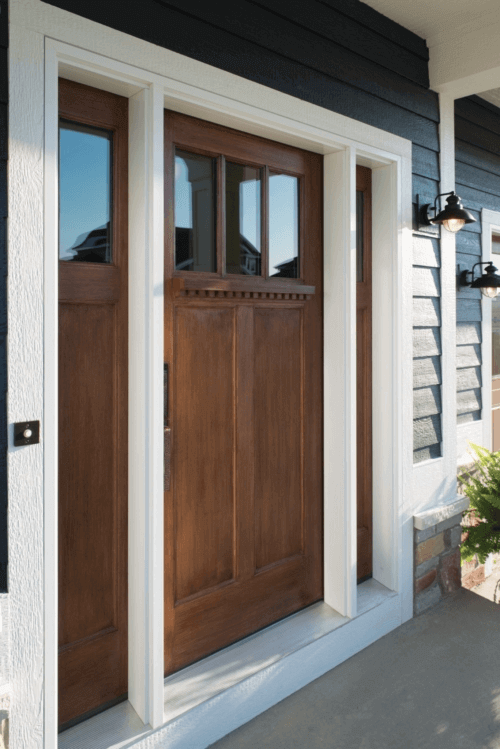 Without a doubt, the best exterior door for durability is a fibreglass door. Fibreglass doesn't warp, bend, rust, corrode, or require yearly maintenance. It is tough. Period. The only potential downside to fibreglass is that door sizes are preset and they aren't customizable.
At Bavarian, we are proud to carry Mastergrain fibreglass doors. Click here to read more about these premium doors in our recent blog.
Second in durability after fibreglass is wood. Today's wood doors are not built as they were in the past, with one solid piece of wood. Now wood doors are constructed using engineered wood that is glued and put together in sections for extra strength and stability.
An added benefit to a wood exterior door is that it can be customized in a variety of sizes to fit a broader range of door openings than fibreglass. Click here to read about Lepage's wood entry doors.
If you want the look of wood, but don't want to maintain your door (e.g. painting or staining), you can order a fibreglass door that has been crafted to look remarkably similar to wood. We challenge you to see the difference just by looking!
Best Exterior Door for Appearance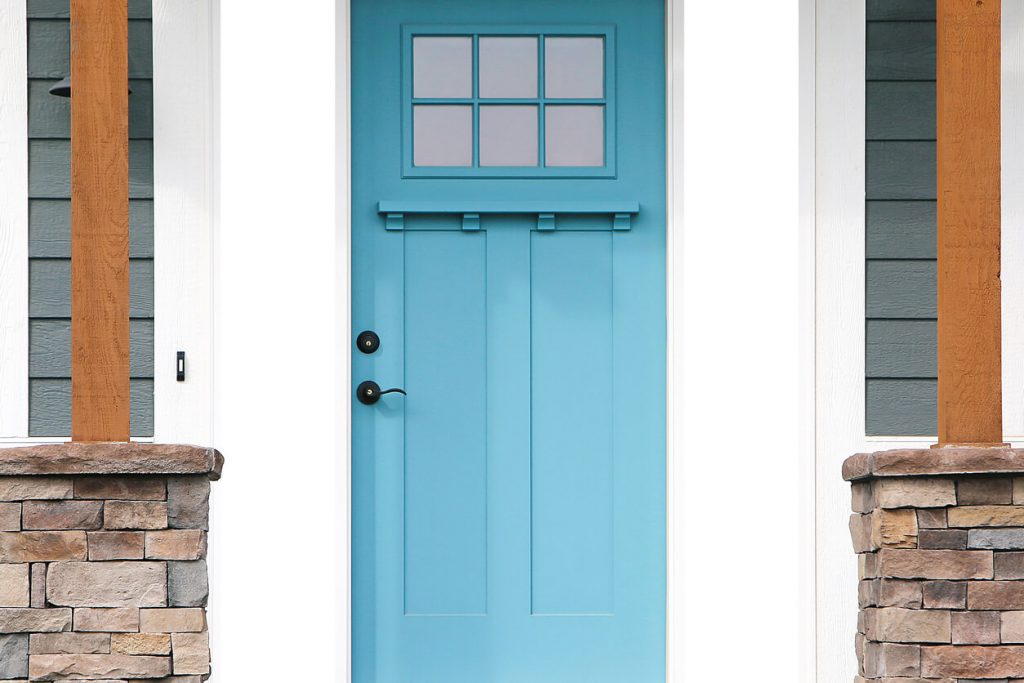 Beauty is in the eye of the beholder. This is definitely the case when it comes to your entry door. Everyone has their own style and preferences, and the existing look of your home should be considered in this process.
Both fibreglass and wood doors will look great. They both offer:
A wide range of colours and finishes.
An assortment of hardware styles and finishes.
The ability to have panels/designs in your door.
The flexibility to have windows in the door.
There are so many options to choose from that will enhance the look of your home and boost your curb appeal. Check out these gorgeous hardware options from Lepage Millwork.
When it comes to the best appearance, we say it's a tie. There's no "best" option, you just need to decide what look you like best.
Best Exterior Door for Security


Multi-point locks are definitely the best option when it comes to security for your exterior door. Multi-point locks provide three deadbolt locks in the frame of your door for additional security. Again, both fibreglass and wood doors can include this style of lock.
When it comes to cold weather, having a multi-point lock on your exterior door is highly recommended as it enhances the door's seal against the weatherstripping. This definitely helps to guard against the cold, wintery weather.
There are many considerations and options on the market, and it really comes down to your unique preferences and situation. We recommend coming into our showroom and seeing our selection of fibreglass and wood doors in person. 
Try opening and closing them, examine the finishes, and discover the range of customizable options. We can help you find your best exterior door for cold weather.