Celebrity Homes: Check Out These Windows!
August 2, 2022
While many of us will only be able to dream of owning sprawling properties with resort-worthy inground pools, tennis courts, movie theatres, or luxury dog mansions in our backyards, our homes can have one thing in common with some of our favourite celebrity homes – stunning windows!
We've put together a list of some of our favourite windows in celebrity homes to give you some inspiration for your next home renovation.
Tom Hanks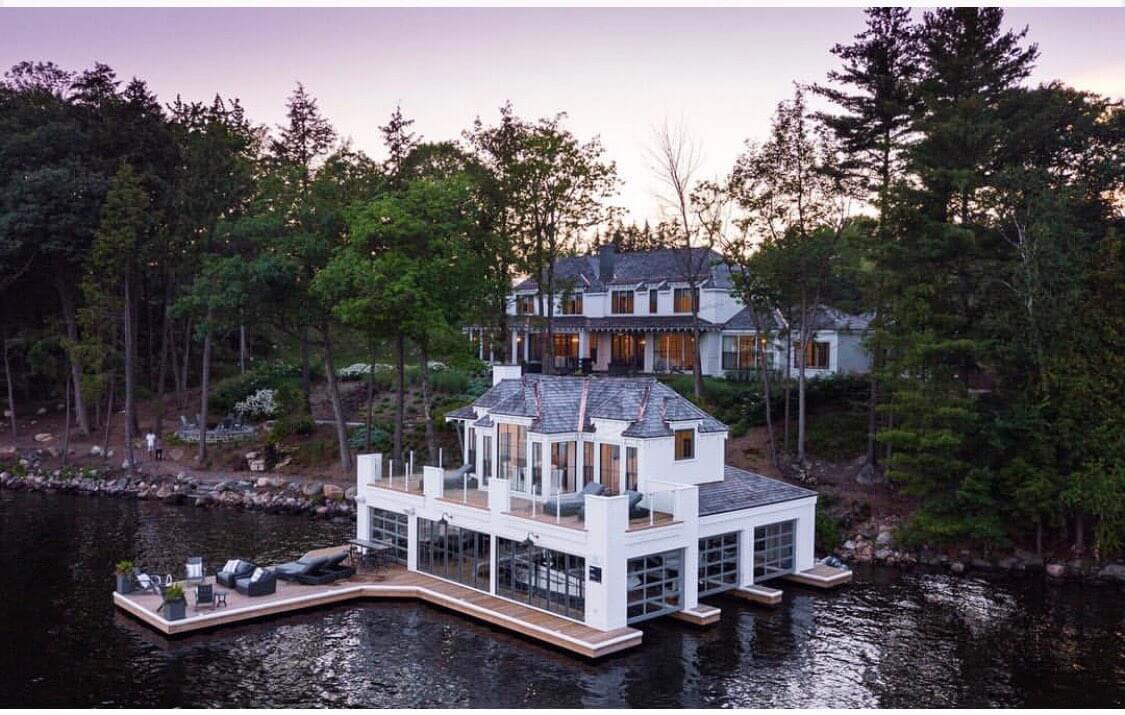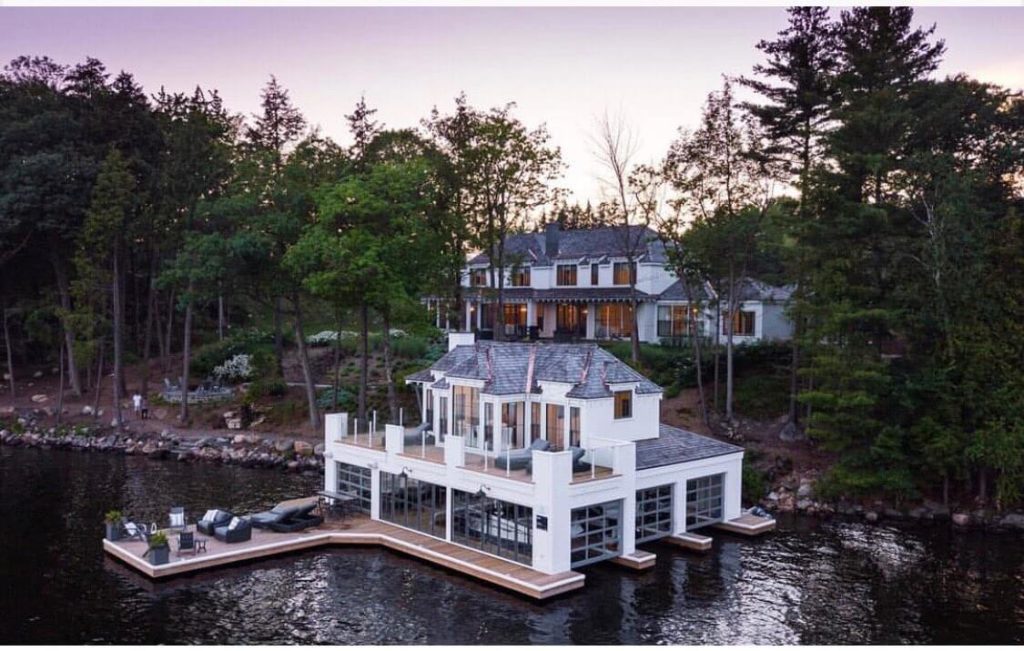 (Image from Narcity)
Tom Hanks' cottage in Muskoka has views from every angle. Full of bay and picture windows, it's no wonder this is his place to unwind during extended periods of time off or after wrapping up on Ontarian movie sets. We can only imagine the stunning sunsets and roaming wildlife spotted here.
Justin Bieber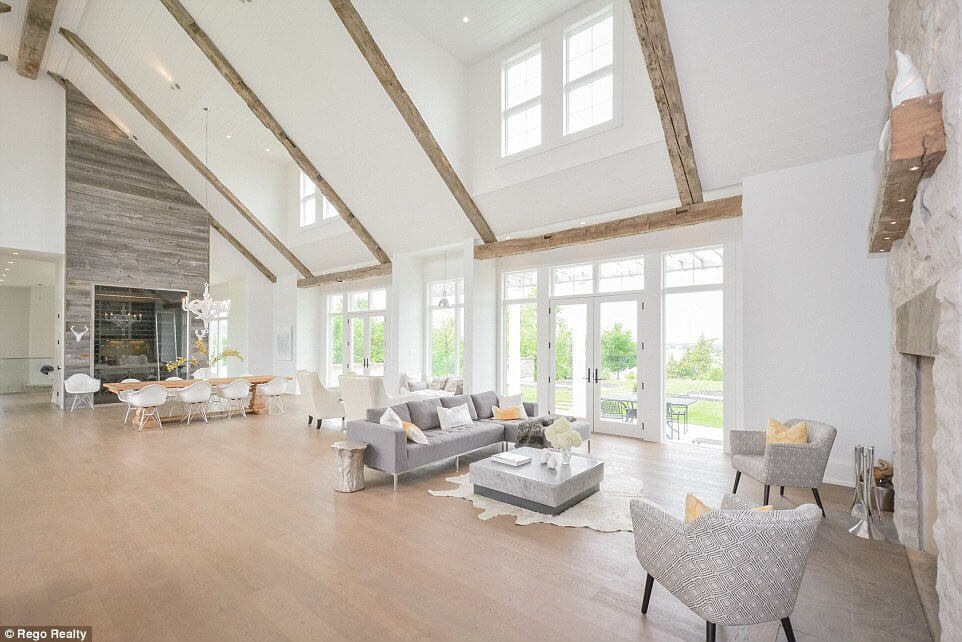 (Image from The Star)
Born and raised in Stratford, Ontario, it's no wonder that this Canadian popstar bought a home nearby on Puslinch Lake with his new wife Hailey. We love the extra light that the double-hung windows bring into the home. Check out our previous blog, which takes you inside Bieber's Ontario mansion and shows you how to get this beautiful modern country look in your own home.
Kim Cattrall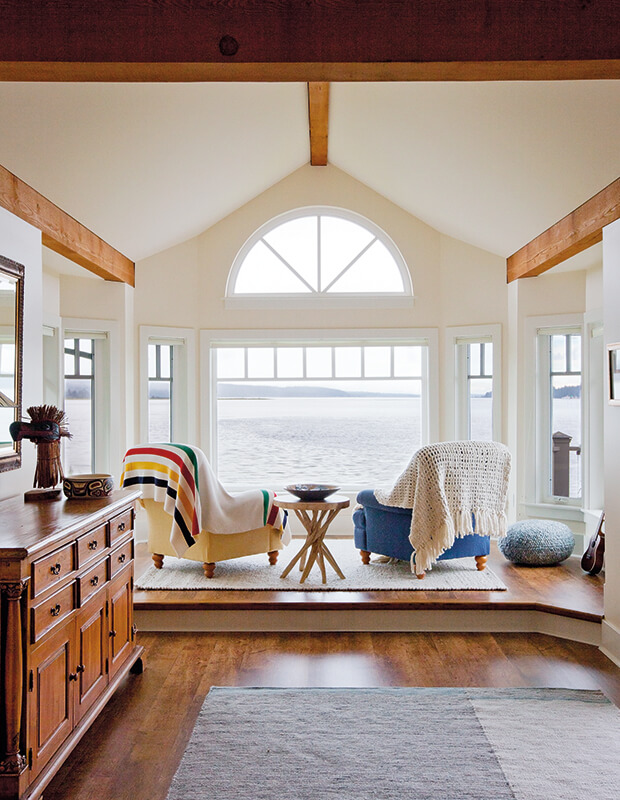 (Image from House & Home)
Kim Cattrall's Vancouver Island home is a picturesque cozy Canadian dream, down to the First Nations art and classic Husdon's Bay throw. Rumour has it, she sips her morning cup of tea in this very nook, taking in the sea life from her bow and casement windows.
Mila Kunis and Ashton Kutcher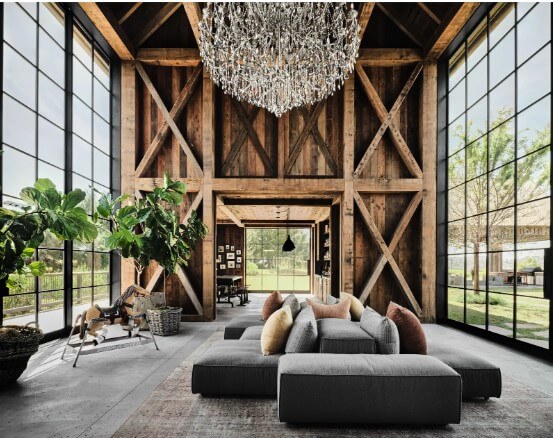 (Image from Architectural Digest)
These industrial picture windows add a beautiful modern feel to this rustic, country home. Their Los Angeles farmhouse gives them a gorgeous view of their backyard so they can enjoy watching their kids play, entertain their friends, and keep an eye on their growing crops.
Matthew Stafford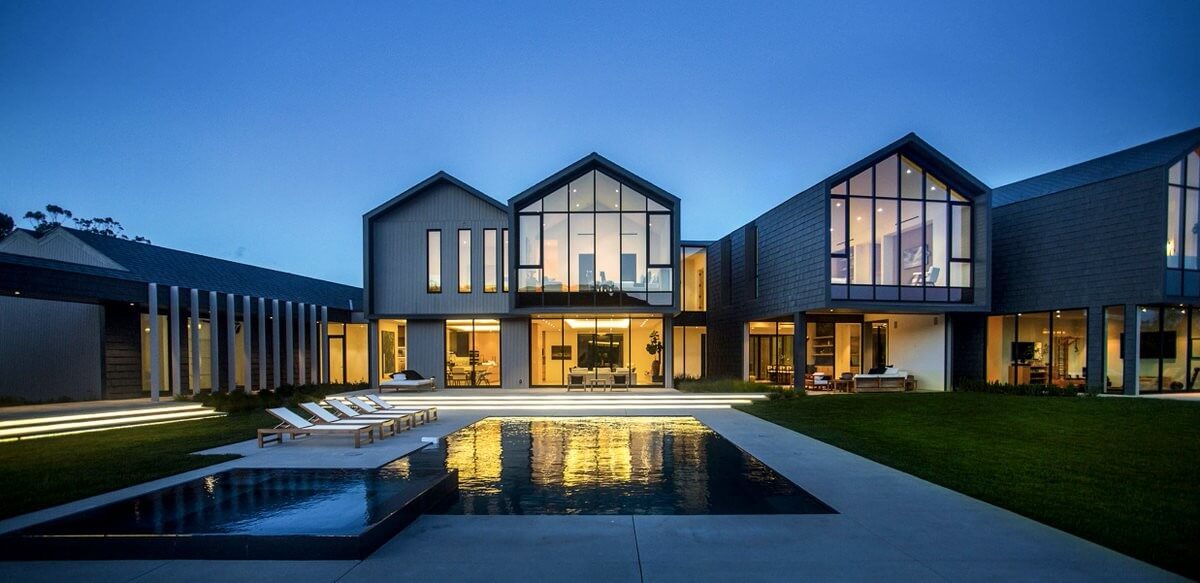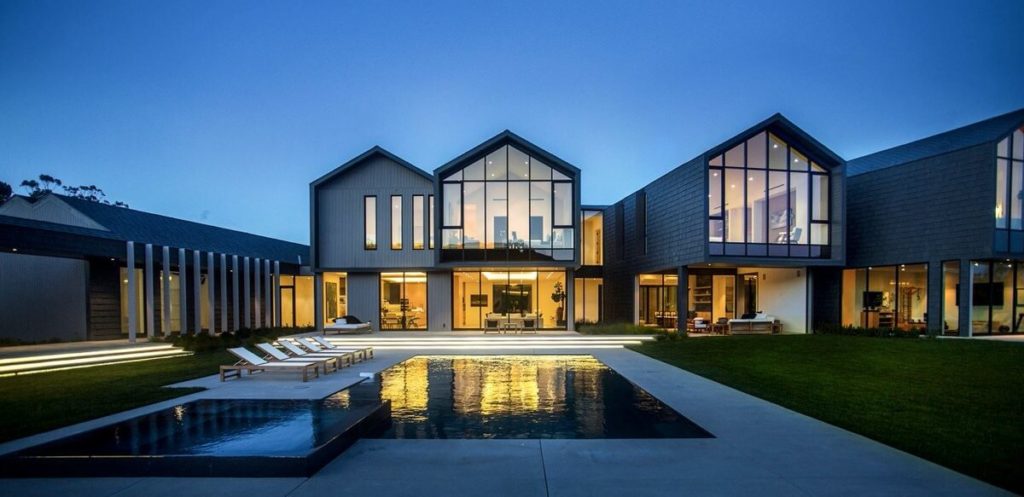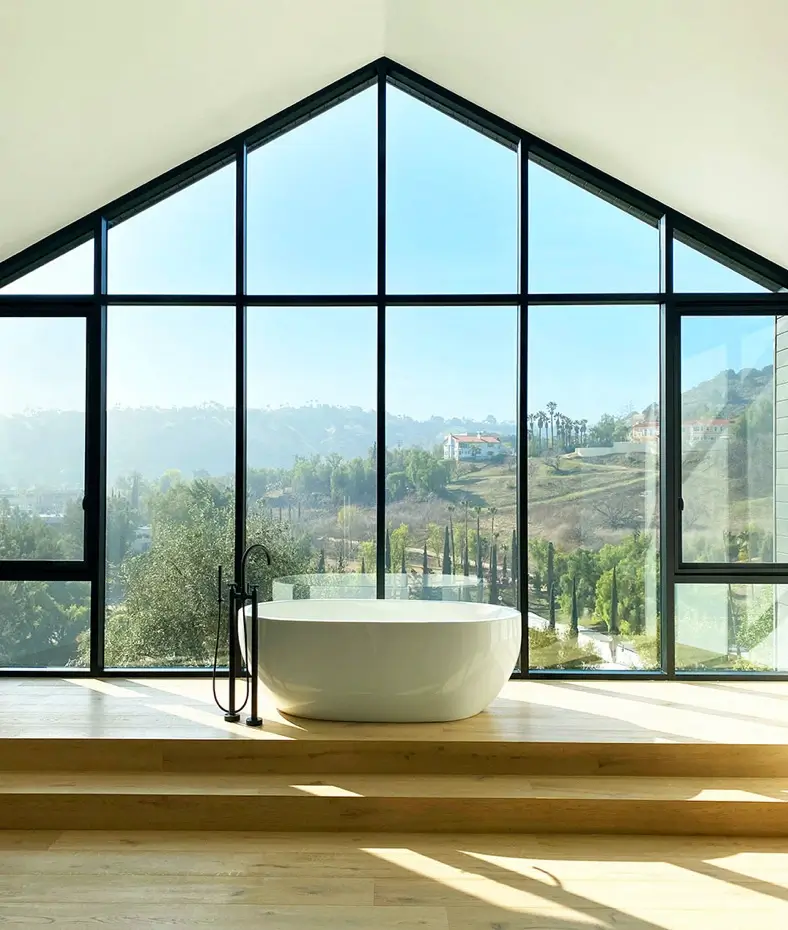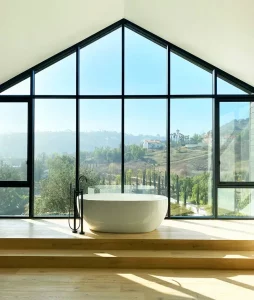 (Image from Dirt)
When he's not winning the Superbowl with the LA Rams, we imagine that Matthew Stafford can be found relaxing at his stunning Hidden Hills mansion. There's no shortage of windows in this home — even his bathroom boasts some serious real estate for a view of the hills. It looks like a place that a winner would choose for a post-game soak.
At Bavarian Window Works, it's our passion to help you design the home of your dreams. If you've got some favourite celebrity homes that you'd like to draw inspiration from or need help bringing your ideas to life, reach out to us!