How A Lift and Slide Door Can Transform Your Living Space
May 29, 2023
Does your home have an open-concept living area that seamlessly integrates your kitchen and living space, or are you working towards creating this type of design? Would you like to extend your indoor space to your outdoor patio or deck? If you want to upgrade your home experience, enjoy the fresh air, natural light, and view, a lift and slide door may be your perfect solution.
Continue reading to discover how a lift and slide door can elevate your living space to new heights, and how Bavarian Window Works can make it happen.
Make a Design Statement with Lift and Slide Doors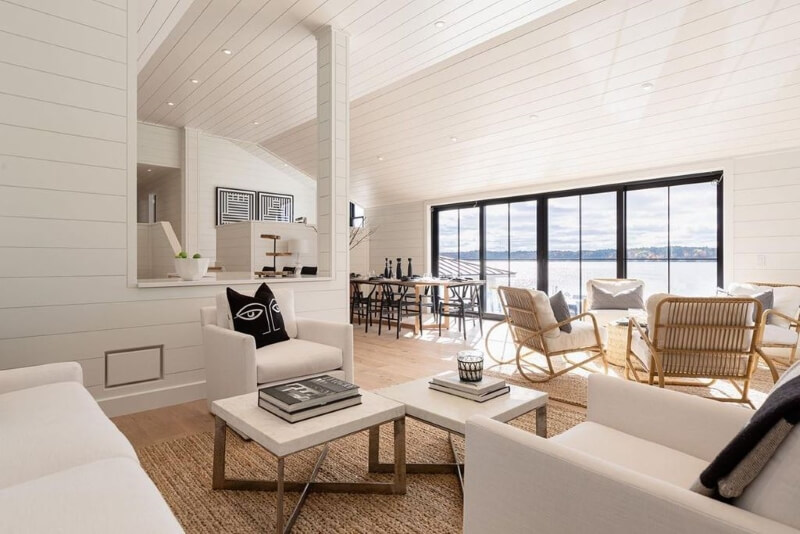 Image Source: LePage Millwork
Adding a lift and slide door to your living space will provide an impressive view of your outdoor property or skyline. The expansive glass panels will showcase your garden or patio, where you can watch the changing seasons. Consider black window frames for a modern look.
Distinguishing Lift and Slide Doors from Multi-Slide Patio Doors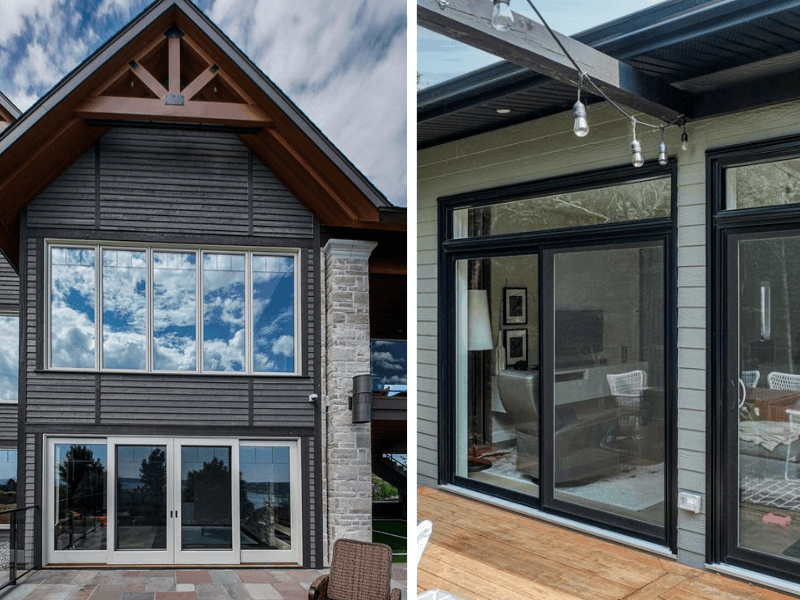 Image Source: LePage Millwork
A multi-slide patio door, often known as a sliding glass door, moves horizontally along tracks. A lift and slide door is a contemporary door design that goes beyond mere sliding. True to its name, when you turn the handle, the door panel lifts, reducing friction and enabling the effortless sliding of the large, heavy panel. Once in place, turning the handle back down secures the door, providing excellent weather resistance and energy efficiency.
Both types of doors facilitate that essential indoor-outdoor living connection, but a lift and slide door accomplishes it with elegance, superior functionality, and enhanced energy efficiency.
Lift and Slide Doors For The Canadian Climate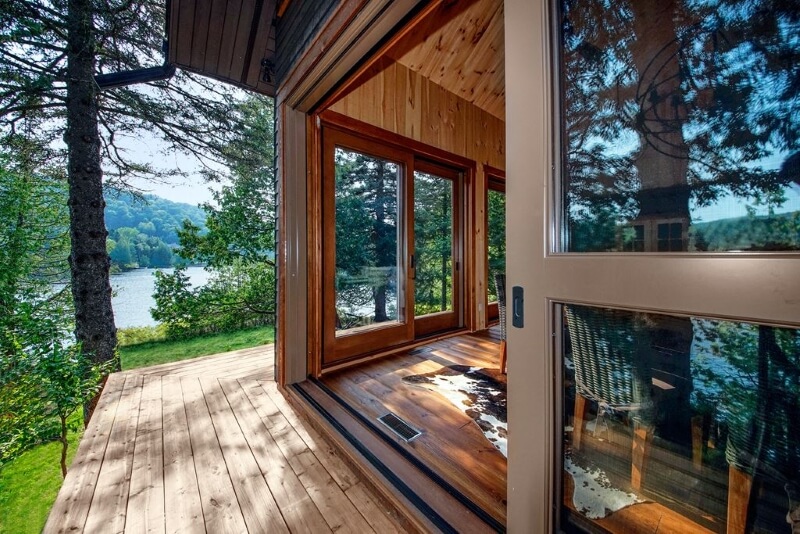 Image Source: LePage Millwork
Lift and slide doors are popular in warm regions, but they also are designed for the Canadian climate. Their weather-resistant quality ensures that they can be installed throughout Canada, so you'll never have to compromise energy efficiency for style and convenience.
Lift and Slide Doors Are Versatile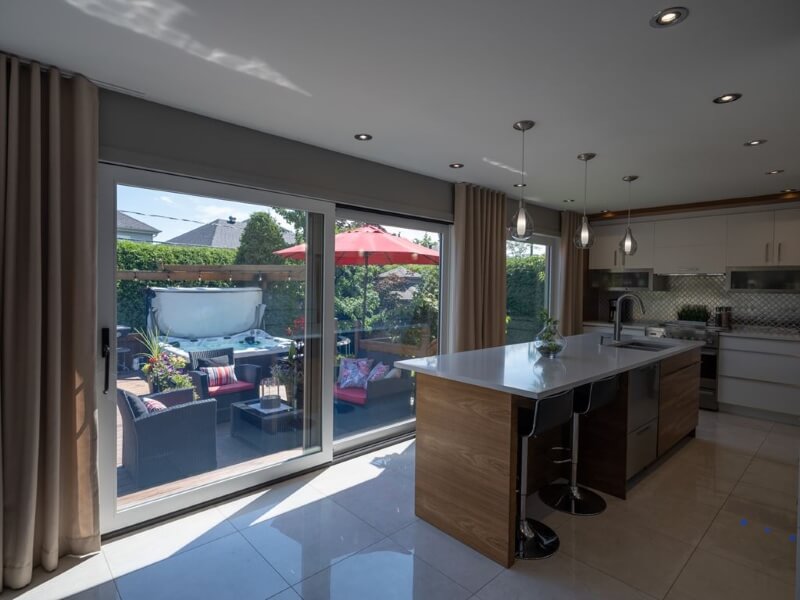 Image Source: LePage Millwork
Lift and slide doors offer incredible versatility and can be used in various ways within your home.
1. Linking indoor and outdoor spaces
If you're dreaming of a smooth transition between your living area and your garden, patio, or balcony, a lift and slide door is the perfect choice. It allows for seamless integration of the two spaces, enhancing your indoor-outdoor living experience.
2. Creating light-filled rooms
With their large glass panels, lift and slide doors will allow your rooms to be filled with natural light, creating a bright and welcoming atmosphere.
3. Expanding your view
Designed with minimalist frames, these doors offer unobstructed views of the outside, making them an excellent choice for homes with picturesque surroundings.
4. Enhancing security
Despite their substantial size, lift and slide doors prioritize security and energy efficiency. The unique lifting and sliding mechanism ensures a tight seal when closed, providing excellent insulation and increased security.
Customize Your Lift and Slide Door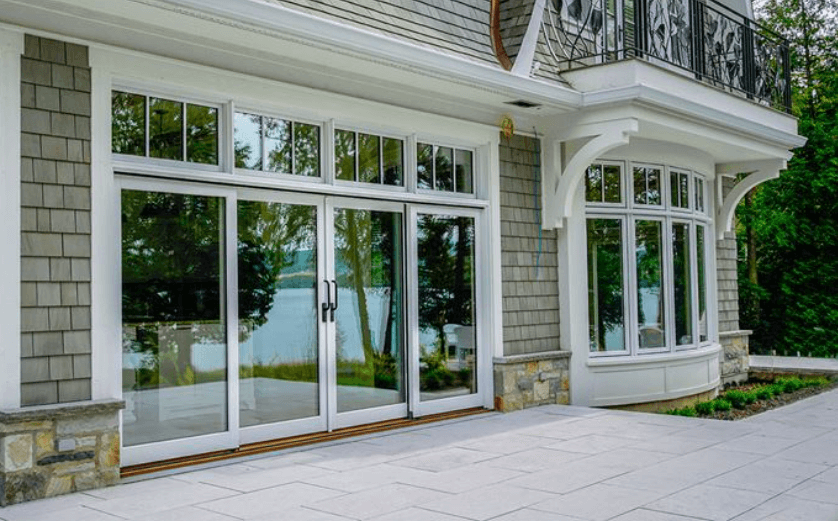 Image Source: LePage Millwork
Whether you have a cozy garden space or a sprawling patio, you can choose a door that fits perfectly. The configurations can be tailored to your specific needs, whether you prefer a single sliding door or multiple panels for a larger opening.
You have the ability to select from a range of colours, glass options, and frame materials to align with your existing décor. With a lift and slide door, you're not just choosing a functional item; you're selecting a design element that reflects your unique style and enhances your living space.
Are you ready for a summer barbeque with the doors wide open, or for cozying up in your living room during the winter, watching snowflakes fall past the large glass doors?
Let us assist you in transforming your home into the sanctuary you've always dreamed of. Contact us today for a quote.